Joint efforts to save water for future generation emphasized
22 Oct 2019
The issue of changing one's mindset and to make a resolution to conserve the environment, water, and the earth was discussed at a program in Kathmandu today.
In the interaction organized jointly by the Institute of Strategic and Socio-Economic Research (ISSR) and the Pavilion Group at the Pavilion Hall in Kathmandu, National President of Akhil Bharatiya Shanti Pratishthan, Bindu Bhushan Dubey urged one and all to work towards saving water and protect the environment.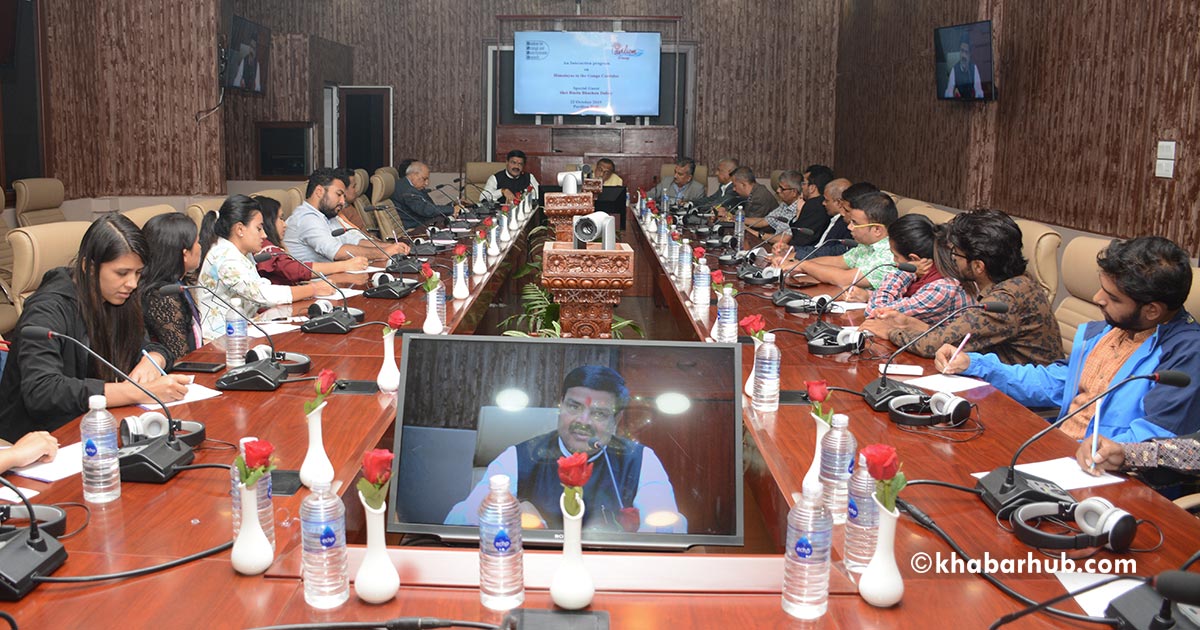 Currently working as a campaigner of Clean India Mission launched by Indian Prime Minister Narendra Modi, Dubey is currently in Kathmandu to 'take stock' and discuss the environmental issues including Nepal's river.
"It is high time that people of India and Nepal put in joint efforts to save the rivers of Nepal and India," Dubey said raising concern over the deteriorating condition of the rivers, especially river Ganga and Nepal's major rivers, including Koshi.
Dubey floated a proposal to organize an international seminar to discuss the issue and work towards that end.
Former Finance Minister Surendra Pandey emphasized the need for conserving Nepal's rivers, which according to him are currently polluted.
If you would like to read the full article published in Khabarhub, please click on the link above.