Nepal has positive future in economic development: World Bank Nepal Country Manager Hadad-Zervos
04 Jul 2019
Country Manager of The World Bank Nepal, South Asia Faris H. Hadad-Zervos has said that he was optimistic that Nepal has a positive future in terms of economic development.
"A wonderful window of opportunity is open in Nepal and hopeful it will remain open," he said at a program organized to present a paper on 'Nepal Development Update 2019' organized by the Institute for Strategic and Socio-Economic Research (ISSR), Pavilion Group and The World Bank at the Durbarmarg-based Pavilion Hall on Thursday.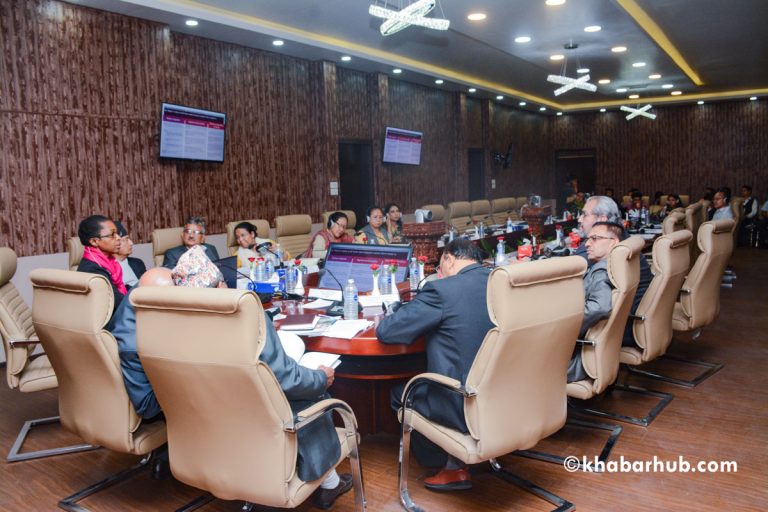 He said he was taken aback by absolute resilience of Nepali people and Nepali economy, adding that all efforts should be made to exploit the 'open window before it closes, and to ensure it doesn't close'.
"Nepal suffered a decade of violence, then a period of transition with governments lasting less than a year. Then, three major things happened in 2015 — the constitution promulgation, earthquake and a trade challenge. It was followed in 2017 by floods," he said," Despite all that, Nepal is implementing federalism in a very impressive manner and the economy is moving forward vibrantly."
If you would like to read the full article published in Khabarhub, please click on the link above.