Complex visa procedure discourages foreign investors
15 Mar 2019
Various visa related complications have deterred foreign nationals into investing in Nepal, according to a study revealed at a program by the Institute for Strategic and Socio-Economic Research (ISSR) at the Pavilion Hall, Durbarmarg today.
Dr. Govinda Nepal presented a paper on issues involving complications on visa procedures faced by foreign investors at the program.
He presented a number of visa related problems that foreign investors other than Indian nationals face in Nepal. Of the problems, he noted that visa procedure is long, tedious and complex.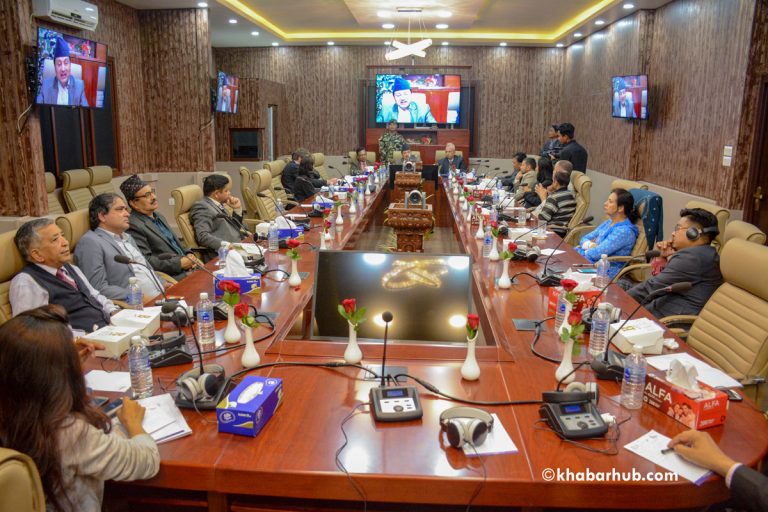 The procedure involves a lot of paper work requiring one to sign documents as many as 32-38 times. Besides, the rules and acts governing visa are unclear thereby confusing a stakeholder and delaying the visa procedure, according to Dr. Nepal who is also the Acting Chairperson of Pavilion Group.
Another major issue facing visa issue is the time length. While the minimum time period involved in visa processing is 6 weeks, the maximum time for the same is 32 weeks.
Likewise, complexity surrounding visa has complicated the recruitment of skilled employees (by 100 percent) thereby adversely affecting the investment decision, said Dr. Nepal.
If you would like to read the full article published in Khabarhub, please click on the link above.